America's?#1 Fastest-Growing 100% Commission Based Brokerage & Top 10 Hottest Business Franchise in the US!

RECRUITING AND BEST PRACTICES

INDUSTRY-LEADING TECH PLATFORM B.O.S.S.S.?

ENTERPRISE DISCOUNTS AND PREFERRED SUPPLIER NETWORK

TRAINING AND CENTRALIZED SUPPORT

LEADERSHIP GROWTH BEST-IN-CLASS COMMITMENT

ACCOUNTING COMPLIANCE COMMISSION PROCESSING
Learn Why

JPAR

?Franchising is the Top 10 Hottest Franchise in the US According to Inc. (2019)
By creating a culture of productivity and service, top producers know they are part of a network that sets a higher standard; positioning community involvement as a fundamental part of who we are. What makes our culture so special is we live and breathe our trademark of Exceeding Expectations? This is true for us whether we are interacting with our clients, staff, agents, or partners. We have accomplished much in our first 7 years, and with continued focus on serving our agents and keeping productivity at the forefront…
We believe a productive team, friendly environment is the future of our industry; thus, our company was built by top producers, for top producers.
We've set out to change the way real estate is done by building an agent-centric brokerage. We take care of compliance and much of the training, allowing the brokers to focus on our most important asset– our people.
Our model is a profitable, full-service brokerage. Serving our agents allows our real estate professionals to build a stronger brand for themselves, powered by JPAR. Why Your Agents Will
Love JPAR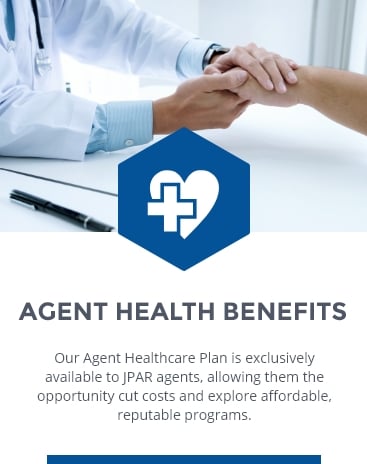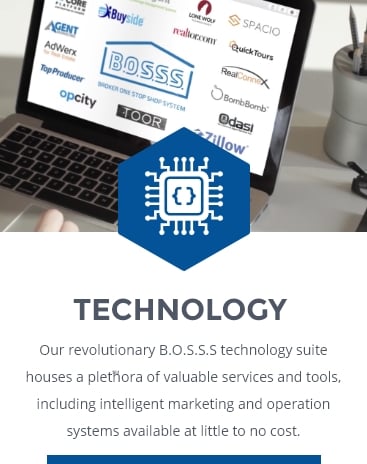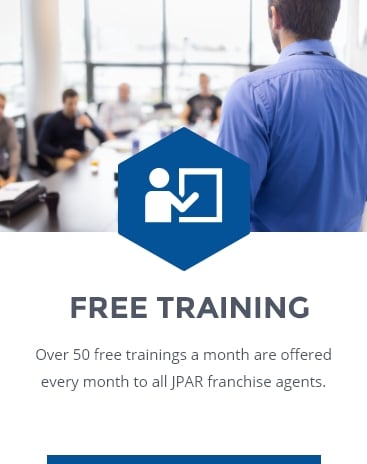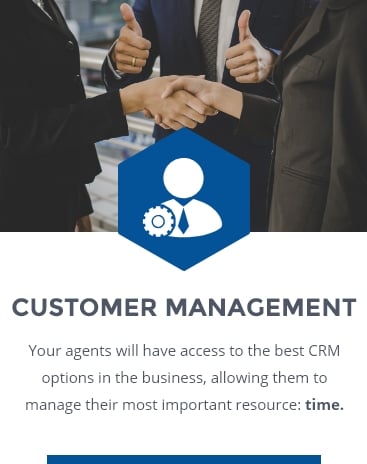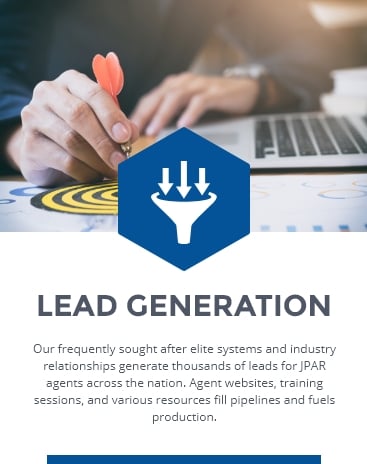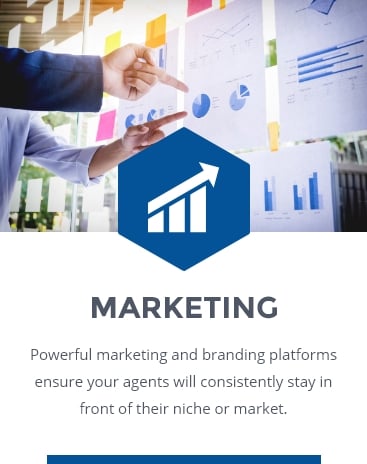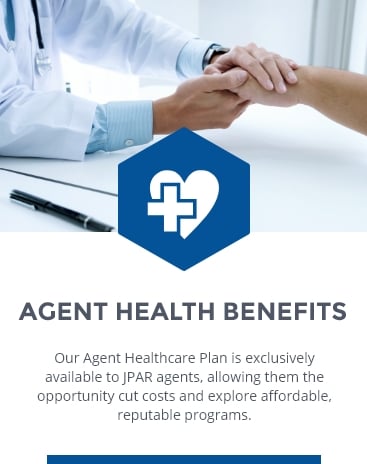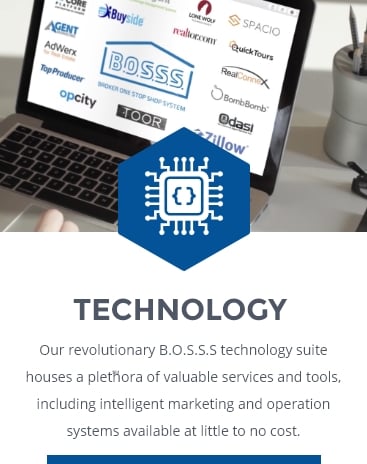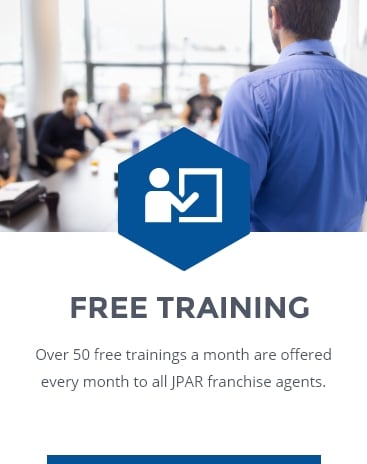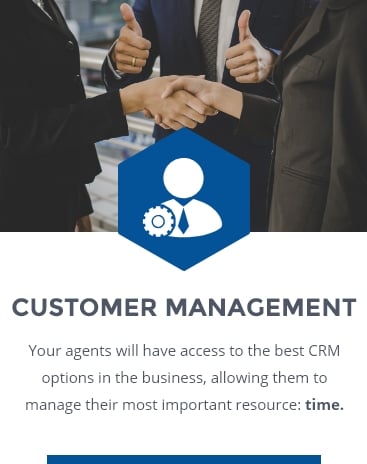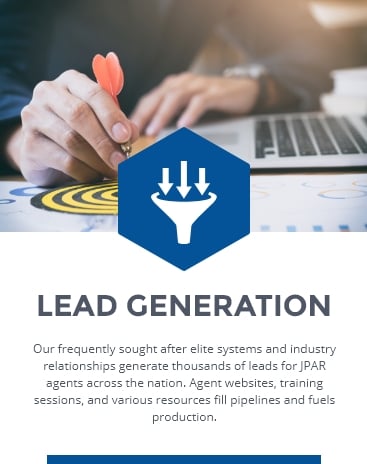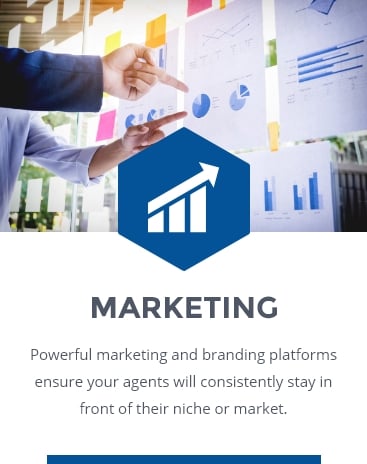 BACK OFFICE SYSTEMS ACCOUNTING POWERED BY
LONE WOLF

More than just real estate accounting software, the JPAR system powered by Lone Wolf focuses on custom reports that allow you to hone in on critical key performance indicators, agent profitability, and agent recognition.
Moreover, we enable our brokers to focus on what matters most by taking care of all compliance and closing documentation centrally – free of charge for office ownership.
We've leveraged our purchasing power to bring you the lowest cost with the highest value.
We know you want to focus on agent relationships and culture, so we've taken some of the heavy operational items off your plate.
Recruiting and Best Practices
We will provide a base level of recruiting campaigns driving leads to your team.
B.O.S.S.S.?
Our Broker One-Stop Shop System is our industry-leading tech platform, bringing all vital services, training, and support onto a single sign on platform.
Enterprise Discounts & Preferred Supplier Network
Our industry-leading partner and affiliate app makes it easy for you and your agents to plug into our purchasing power, creating low cost and higher value for all.
Training and Centralized Support
Powered by the proven B.A.N.K. Code productivity system along with coaching by Travis Robertson's The Real Estate Playbook, we also include a full support team to point you in the right direction. In addition, we provide resources and tools that allow you to bring the highest level of coaching and team development to your agents. Combined with our mentorship and training, your agents can meet our productivity standards. Crack your code at www.mybankcode.com/jpar.
Leadership Growth/Best-in-Class Commitment
Industry-recognized and award winning leaders with first hand experience in selling homes and running brokerages. Committed to the growth of all franchisees.
Account & Compliance/Commission Processing
We provide centralized CDA administration for your team, allowing you to focus on production vs administration.
Our centralized, low-cost, high service model allows the brokerage to be profitable and the agent to invest more commission dollars in marketing and consumer support.
With over 50 online training courses per month organized in logical learning tracks, your agents will benefit from action-oriented practical modules, designed to get them into production.
Our online portal solution easily tracks and measures results, delivering valuable statistics in a meaningful and logical way.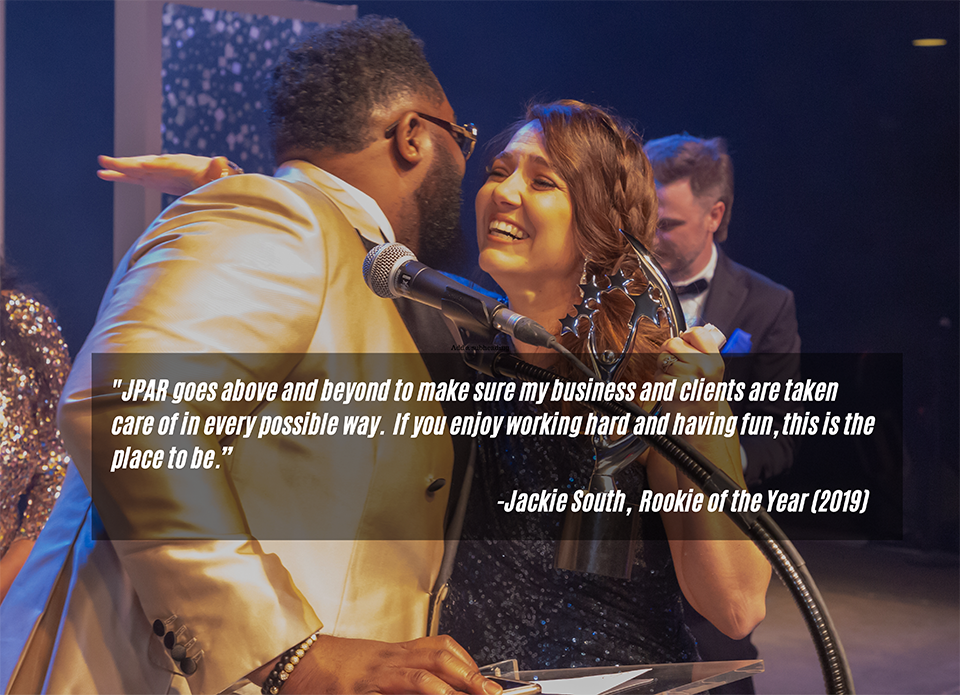 2020 JP & Associates Corporate Facts
Established:
Founded in 2011 by Giuseppe (JP) Piccinini. JP & Associates REALTORS? (JPAR) is one of the top 50 brokerages in the US. A full-service transaction-based real estate brokerage firm specializing in real estate sales and marketing services with multiple offices across Texas and franchise opportunities available for entrepreneurial real estate professionals. In 2019 JPAR transacted 3.5 billion dollars in volume. Based in Frisco Texas, JPAR began actively franchising at the end of 2018 and sold 40 franchises within the first 6 months of operations. The company was ranked by Dallas Morning News as a "Top 100 Places to Work" list as number 2 in the large companies category, and JP placed number 1 in the "CEO of the Year" category in 2017. Currently, JPAR has over 45 offices with over 2500 agents and brokers throughout the United States with franchises rapidly opening and opportunities available.
National Headquarters:
6136 Frisco Square Suite #200
Frisco, Texas 75034
Agents and Brokers:
Over 2,500 agents and brokers affiliated with JPAR
Offices Nationwide:
45+ offices throughout the U.S. with 40 franchise offices opening in the near future
Recent Exposure and Awards:
Top 10 Hottest Franchises in America – Inc. 2019
America's Fastest-Growing 100% Commission Real Estate Brokerage & Franchise
Top 50 Real Estate Brokerage in the Nation – REAL Trends 2019
#22 (500) Largest Independent Brokerage – REAL Trends 2019
Top 500 Power Broker 2019 – RIS Media
Inc. 5000 America's Fastest-Growing Private Companies Back-to-Back Recognition
Best Place to Work Back-to-Back Recognition
Inman Innovator Award Finalist for Most Innovative Broker of the Year – 2019
6136 Frisco Square Blvd Suite #200
Frisco, TX 75034
Phone:?1 (800) 683-5651
Franchising: [email protected]